BOAO: Door to Latest Global Cutting-Edge Treatments
CGTN
Published: 2021-11-10 17:05:28
进博会/博鳌乐城:不出国门,享受国外尖端药械治疗
China Global Trade Expo: Boao
provides access to currently inaccessible treatments
And there's another group that's creating quite a buzz at this year's CIIE. A delegation from South China's Hainan Province are providing people access to cutting-edge medical equipment and drugs without the need to travel abroad. Yang Chengxi has more in Shanghai.
在今年的中国国际进口博览会上,还有一个代表团——来自中国南端海南省的代表团,引发了广泛关注:他们在博览会上展示的是不出国门就能获得的国外尖端医疗设备和药品。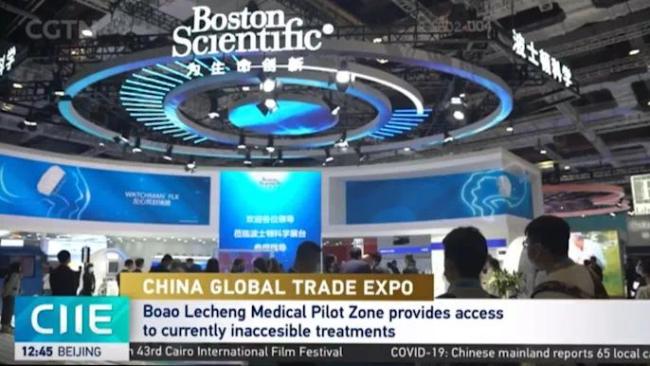 YANG CHENGXI Shanghai "Among the many participants is the delegation from the Lecheng International Medical Tourism Pilot Area. It's a special zone in Southern China's Hainan Province where companies can get special licenses to use new drugs and equipment that are not yet approved in China."
在众多参展商中,有来自乐城国际医疗旅游先行区的代表团。乐城是位于海南的医疗旅游先行区,在乐城的企业,经特别批准后,可以使用尚未在我国注册批准的药械。"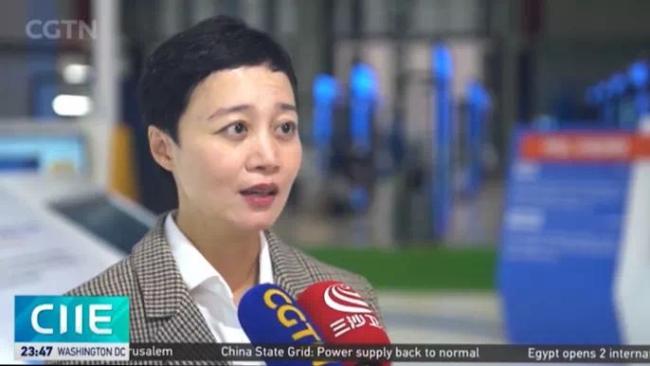 Lyu Xiaolei, deputy director of the pilot area's administration, started her day by attending a symposium at Boston Scientific. The company's star product Rezum, which treats Benign Prostate Hyperplasia, has been one piece of equipment on trial in Lecheng.
博鳌乐城国际医疗旅游先行区管理局副局长吕小蕾,早上参加了波士顿科学公司的座谈会,该公司可用于治疗良性前列腺增生的明星产品Rezum,也是特批在乐城先行使用的药械之一。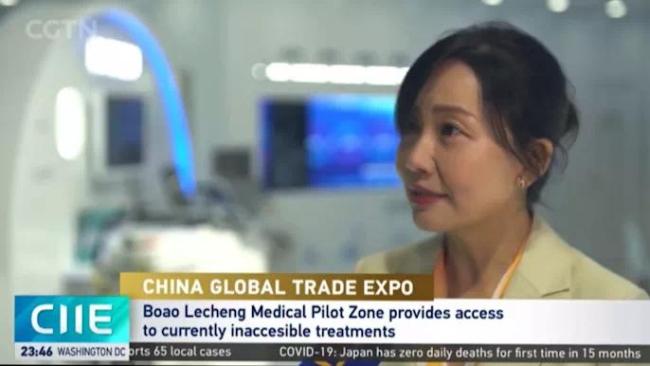 JUNE CHANG Greater China President, Boston Scientific "Last year this time, we showcased that technology, and within a month, we were able to operate our first patient in December in Boao Lecheng."